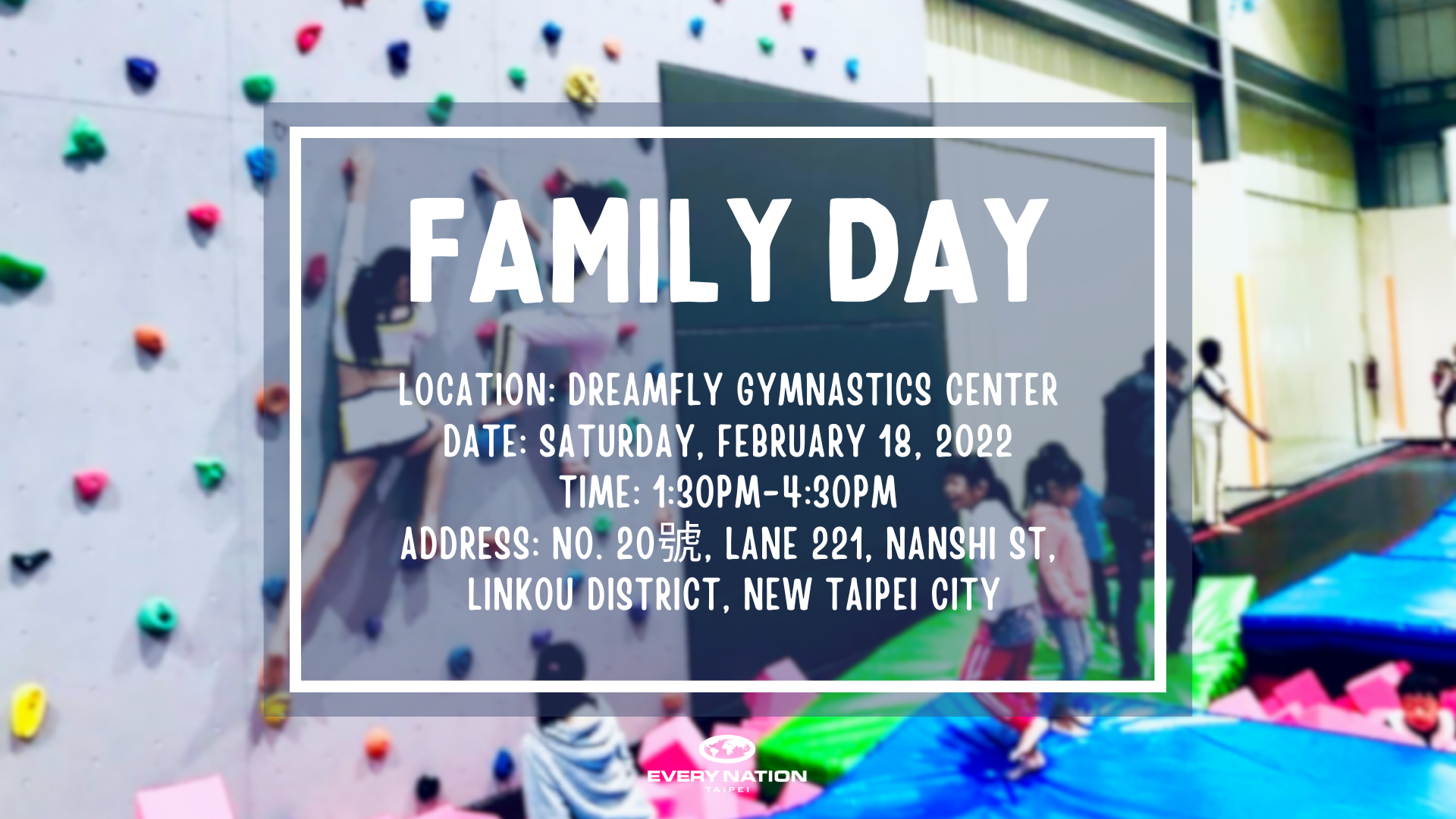 Family Day
Get ready for a day filled with excitement and play at DreamFly Gymnastics Center in LinKou! Join Every Nation and families on Saturday,
February 18th from 1:30-4:30pm at the center located at No. 20, Lane 221, Nanshi St, Linkou District, New Taipei City, 244.
The cost is $350 per person playing. Don't miss out on the fun!