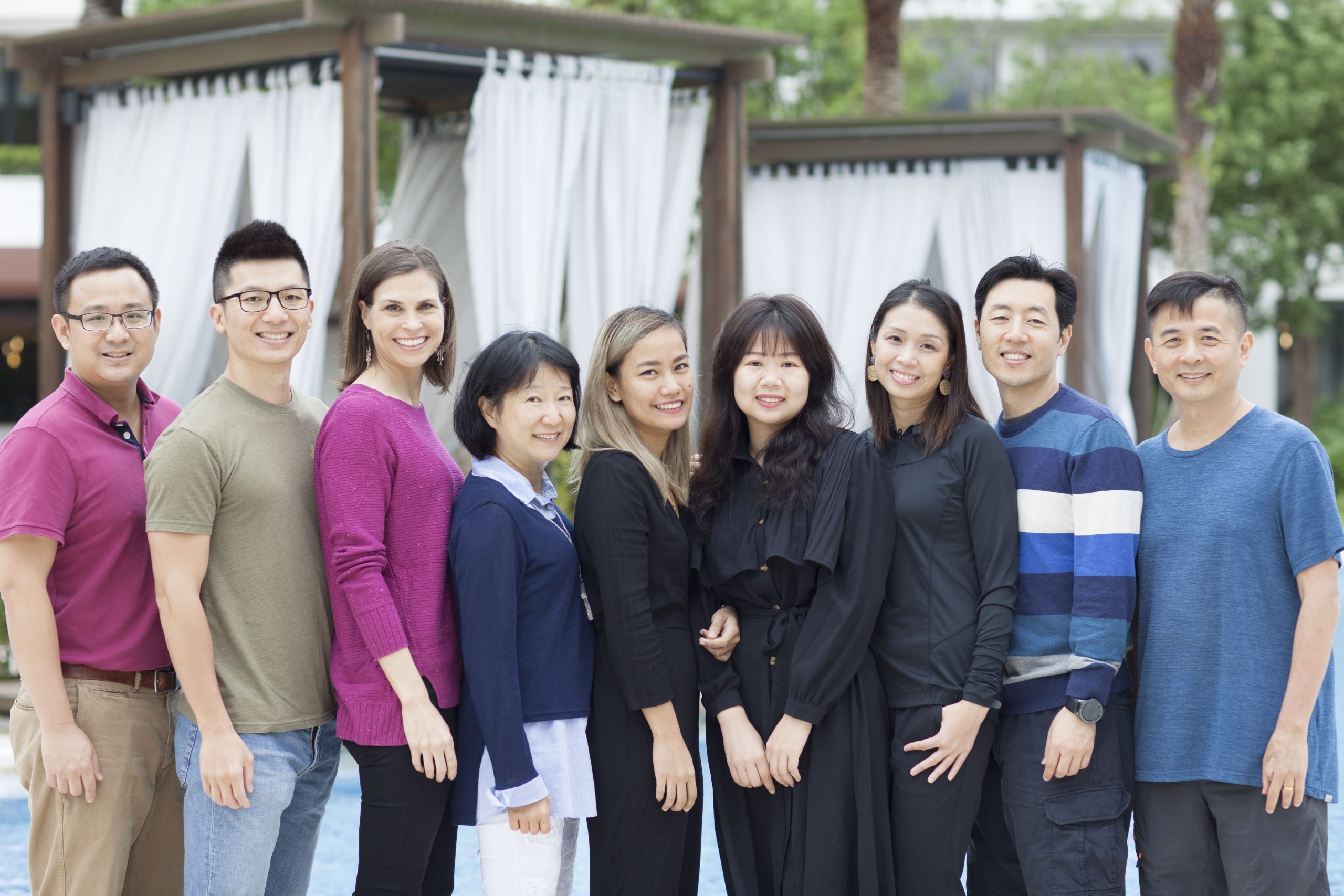 (click group name for details)
Campus LIFE Groups
Comprised mostly of NTU & NTUST students, we meet to discuss school, faith, the meaning of life and other fun topics!
Women's Group
Sundays | 3:00PM near NTU 

Men's Group
Wednesdays | 7:00PM at Academia Sinica

CoEd Small Group (Chinese)
Wednesdays | 7:00PM near NTU
Follow us on instagram!
@encampustaipei
For more info, contact: Lyn Mendoza
email: discipleship@everynationtaipei.com
Every Woman
We welcome women from all walks of life to help them build meaningful relationships, grow in their faith, and be empowered to fulfill God's calling on their lives.
Singles Group
Sundays, 1:30-3:00pm, near NTU
For more info, contact:  Samantha Lipit
Email: discipleship@everynationtaipei.com
Married Group
Sundays, 1:30-3:00pm, near NTU
For more info, contact:  Marites Ngo or Sheryl Santillan
Email: discipleship@everynationtaipei.com
Saturday Group
We seek to learn about God and move His mission forward together.
Meeting Info: Saturdays, 9:30-10:30am, via Zoom
For more info Email: discipleship@erynationtaipei.com
Sisterhood
Meeting Info:  Thursday, 7:00 pm for Women's Small Group in Xinyi area
For more info, contact:  Bertina Hu
Email: discipleship@everynationtaipei.com
Spartan Group
This is a discipleship group for men from all backgrounds and life stages who desire food, fellowship and fun, as well as spiritual maturity.
Meeting Info:  Thursdays, 7:00-8:30pm, Church office
For more info, contact:  Darren Huang
Email: discipleship@everynationtaipei.com
Women of Faith
Meeting Info:  Mondays, 12:00-1:30pm for Moms in Xinyi area
For more info, contact:  Teri Ho
Email: discipleship@everynationtaipei.com
Women's Group Sunday
Meeting Info:  Every Sunday, 2:30 pm 
For more info, contact:  Sheena Loyola
Email: discipleship@everynationtaipei.com
Daughters of Christ
Sundays, 2-3:30pm, near NTU
For more info, contact:  Lanie Duerme
Email: discipleship@everynationtaipei.com
Women of Grace
Meeting Info: Every other Thursday 6pm for Married Women
For more info, contact:  Teri Ho
Email: discipleship@everynationtaipei.com
For any other questions, please write us at info@everynationtaipei.com or call us at 02-2367-7576 
What can I expect from a Sunday service?
We believe church services should be fun, inspiring and life-giving. Our Sunday services typically begin with scripture reading and a call to worship. Then our music team leads us in several songs to engage our hearts, minds and voices to bless God. On the first Sunday of each month, we take communion. Our services also involve testimonies, offerings, corporate prayer and ministry time. Finally, you can expect to hear an engaging, thought-provoking sermon for about 30-35 minutes that will speak to relevant life issues. Our hope is that, in all of the foregoing, you will encounter the Realness of God and the transformative power of His love. We worship enthusiastically because God meets and blesses those who earnestly seek Him. (Hebrews 11:6)
Why should I join a local church?
We understand that "doing life" with a seemingly random group of strangers can be daunting, and certainly no church is perfect! However, God has called us to live in community to benefit from each other's gifts and to help each other grow in holiness. We cannot walk in God's will alone, as we are called to be discipled, to make disciples and to serve others. Whether you decide to join our church or look elsewhere, we urge you to faithfully attend a Christ-centered church where you can find authentic community.
Why should I join Every Nation Church Taipei?
While there are many excellent churches in Taipei, we believe we are an ideal fit for those for whom our core values resonate, especially if you're looking for spiritual family that will challenge you to grow and live your life to the full. We are Bible-centered and embrace the Holy Spirit's presence to make us more like Jesus at any cost. We intentionally empower young people by creating opportunities for them to develop into future leaders. We value being part of a thriving international movement that is actively fulfilling the Great Commission! Through it all, our main passion is to build deeper intimacy with God and one another, because at its core Christianity is relational. We invite you to join us if you are tired of superficial religiosity but want to embark on a journey to find your true identity, purpose and destiny in Christ. Come find out if our church is the right "home" for you – we may be incomplete without you!
What is the Gospel?
The Gospel is the "good news" that God is good. He is for us, not against us! In fact, God wants to save us from all of the sin, evil and suffering of this world. While we cannot earn righteousness on our own with our good works, through repentance of sins and believing in Jesus, we can receive salvation to spend eternity with Him in His perfect, heavenly kingdom.
The Gospel is "the power of God for salvation for everyone who believes"; and in it "the righteousness of God is revealed." (Romans 1:16-17) It is "foolishness to those who are perishing, but to us who are being saved it is the power of God." (I Corinthians 1:18) It is the story of how Jesus was anointed to proclaim good news to the poor, liberty to the captives and recovery of sight to the blind; to set free those who are oppressed; and to proclaim the year of the favor of the Lord. (Luke 4:18-19)
Please join us to learn more about what the Gospel means and how it represents the most amazing and captivating story ever told. We are passionate about the Gospel because it is so beautiful, glorious and true!
I'm Interested in Membership
How can I become a member?
Church membership entails completion of the Connections Course, baptism and a commitment to follow the teachings of Jesus in accordance with our statement of faith and core values. Beyond membership, we believe all believers are called to become disciple-making disciples. Therefore, we encourage each member to complete Every Nation's One-to-One discipleship program to build Biblical foundations of faith. We also encourage each member to join a connect group to experience genuine fellowship, friendship and spiritual growth. To learn more, please contact one of our Connect Team leaders.