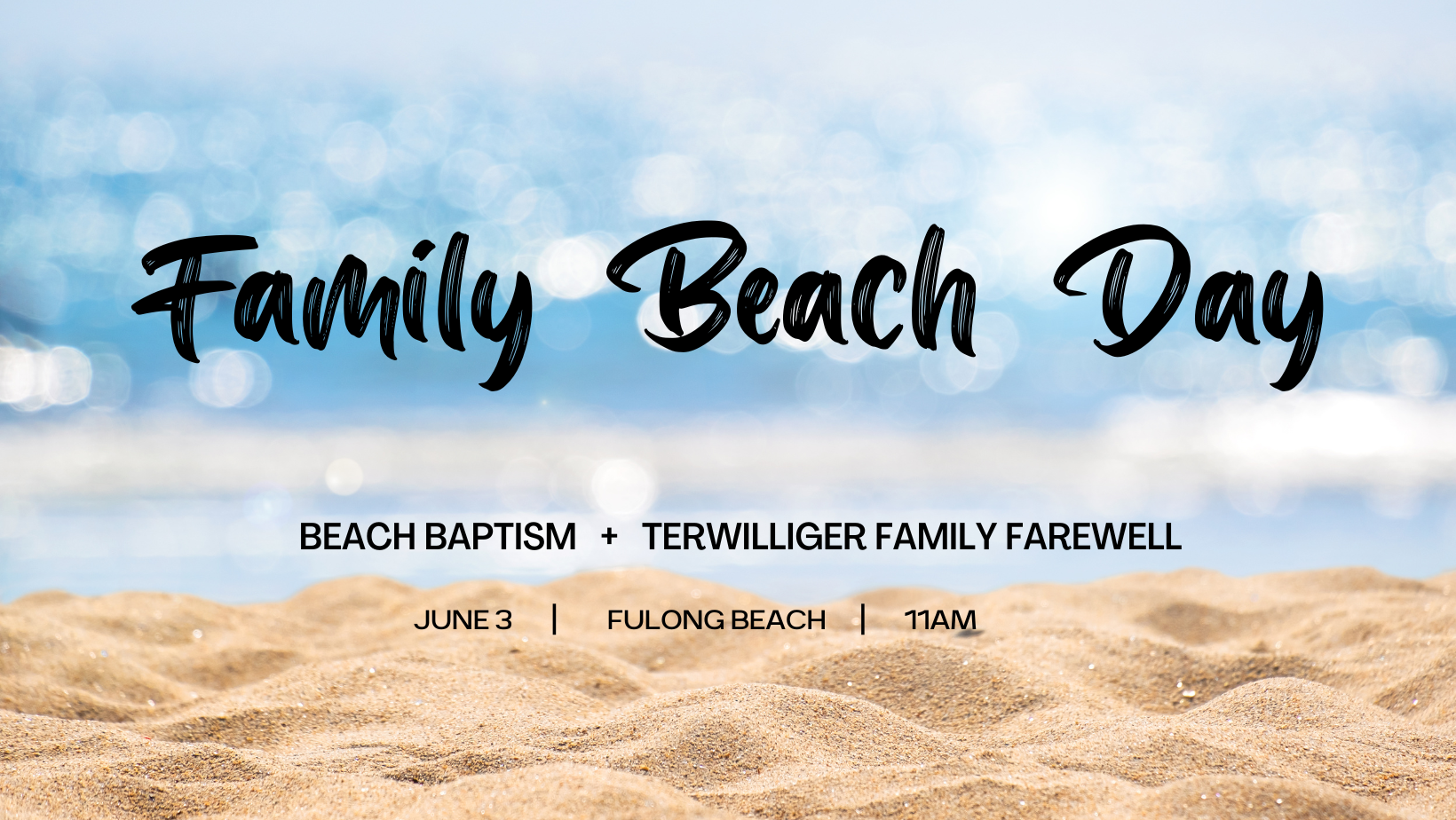 Family Beach Day – Fulong Beach
Join us for a day of family fun in the sun as we kick off the summer season together! There will be exciting games such as beach volleyball, spike ball, and more! This will also be a great opportunity to spend time with the Terwilliger family before they leave Taiwan as well as celebrating baptism.
See you Saturday at Fulong beach!
Don't forget to register if you will joining us. Click the blue "register" option to register and for more information on Family Day!