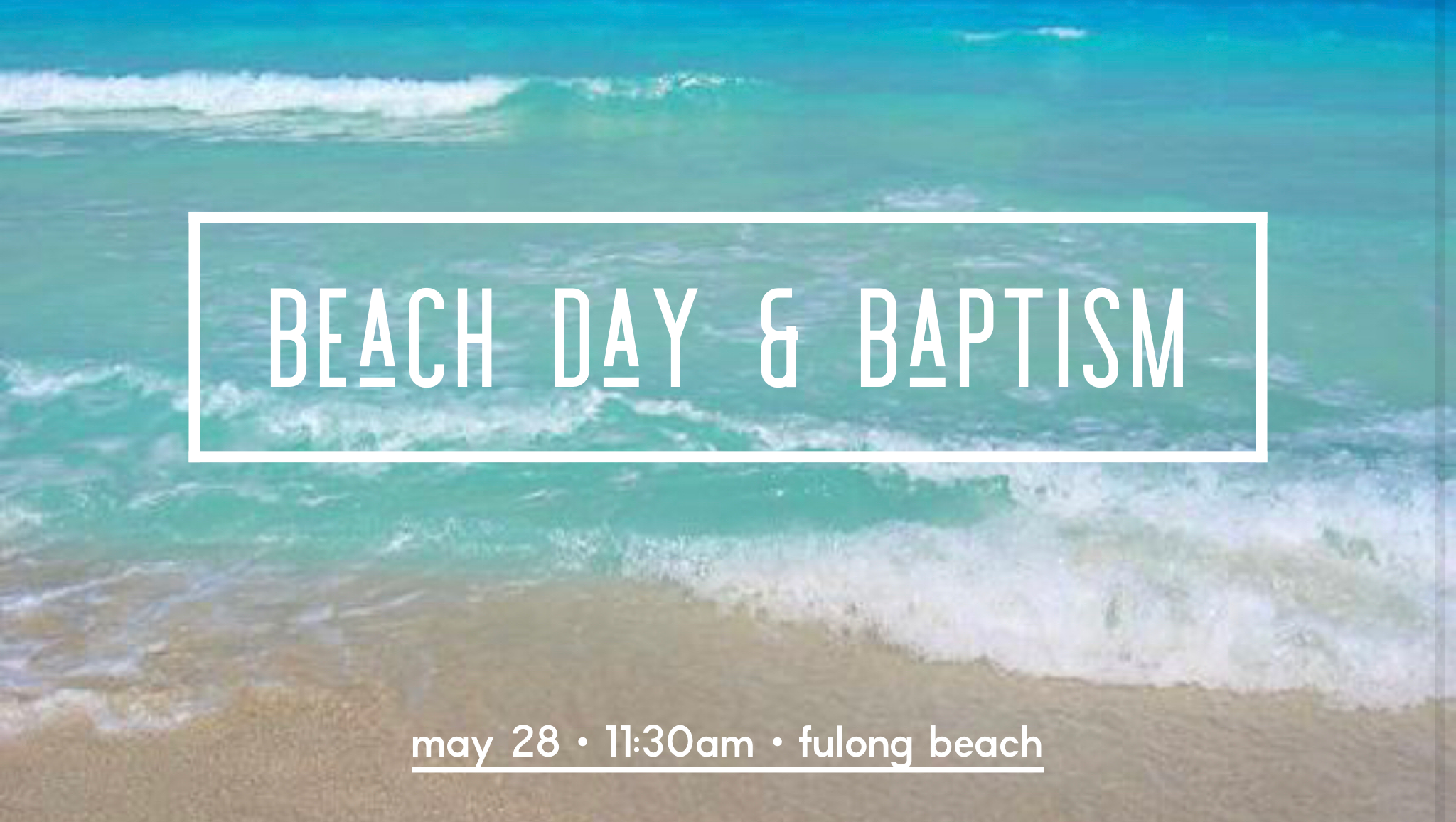 Beach Day & Baptism
Baptism is a sacrament, a means by which God imparts his power and grace to our lives. It is also an outward sign of our devotion and commitment to follow Jesus. Our next Baptism is on May 28 at Fulong Beach. Join as as we celebrate baptism and enjoy a day at the beach with fun, swimming and games!
Please register for the beach day is you wish to join and please also register if you would like to get baptized.
You can also email us info@everynationtaipei.com for any questions.