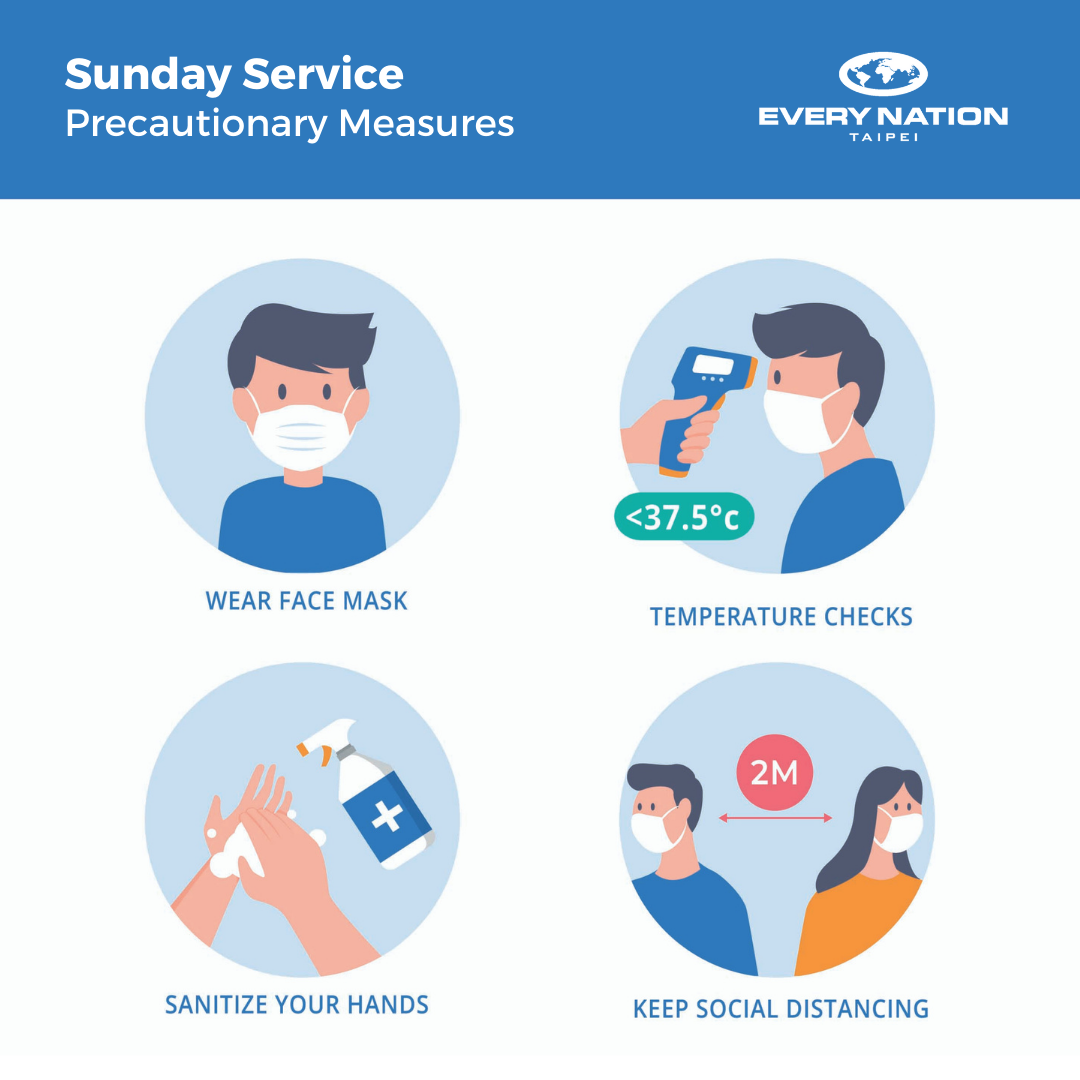 Dear EN Taipei family,
The Taiwanese government announced that mask-wearing will be compulsory in 8 places, including places of worship, due to the recent rise in imported Covid-19 cases in Taiwan. Therefore, effective immediately, we will re-implement the following measures for our Sunday services. We will continue our other scheduled activities, but we encourage everyone to wear masks at all large group gatherings. Thank you for your understanding and cooperation!
EN Taipei Team
Taste and see that the LORD is good.
-Psalm 34:8
"And they devoted themselves to the apostles' teaching and the fellowship, to the breaking of bread and the prayers… And day by day, attending the temple together and breaking bread in their homes, they received their food with glad and generous hearts, praising God and having favor with all the people. And the LORD added to their number day by day those who were being saved." (Acts 2:42-47 ESV)
Come and be part of our community!